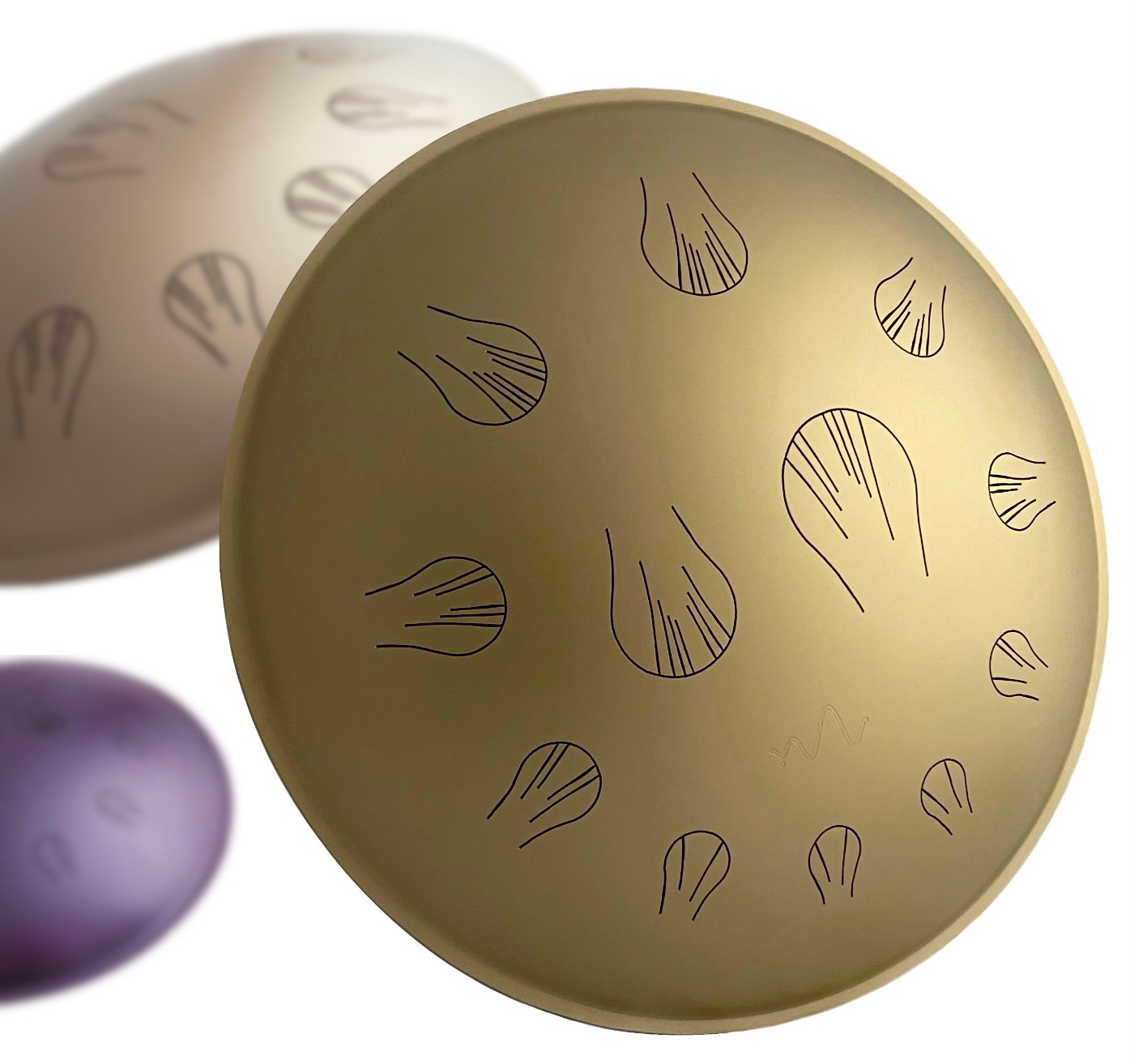 Pulsar
the easiest way into the world of music.
Just imagine a musical instrument that you don't have to learn. Every Pulsar has a sequence of notes that are harmonized. You don't have to worry about playing the correct notes, whether you're using it for playing at home, meditation, sound healing, a yoga class, or a professional scene.
Yudin workshop makes wonderful and unique instruments. The Pulsar has a distinct warm and melodious sound. Also a trustworthy small company that offers personal service with customizable instruments. Highly recommended!

Julius Rantala


I love my Pulsars from Yudin Workshop! Nobody works with you to create custom tongue drums on the same level as Maksim. They feel great, the sound is... read more pure and unique, and you get to approach this artform in a way that is your own! You get more notes for less money than the competitors, and customization options that are just nonexistent anywhere else on the market. Check out "Lover's Lullaby" and "Lakesong" by my project PanSong if you'd like to hear these instruments in action!

Sean Youngman


I love the ability to choose my own scale- and then I can edit it on the virtual player and custon make a scale of my choice- I ordered a... read more drum based on a golden arcadia scale and then modified it to be more versitile. I love the woody sound of pulsar drums. Definitely reccomend!

Cheyenne Dane


Personally the best Tongue Drums out there in the market! So many options and the tonal quality is so warm! Maxim is such a nice guy to work with. Can't... read more recommend enough!!!

madhujith venkatakrishna


Yudin Workshop makes excellent tongue pan instruments that are accurately tuned, a joy to play, fairly priced, and beautiful to look at! You can select from many pre-defined scales or... read more create your own and then play a virtual version of it with your mouse or keyboard to make sure it's what you want before ordering. Customer service is outstanding and you will receive a test video of your drum when it's done so you can approve it before it's shipped to you. I consider Yudin Workshop to be one of the top tongue drum / tongue pan builders in the world today!

John L Rice


What an awesome experience to have this beautiful instrument custom made for me by Maksim and Yudin Workshop! The sound of my tongue drum and the act of playing it... read more are extremely therapeutic; it has really helped me through some rough times to have this drum. Maksim was very willing to chat with me about the process and answer any questions I had. It was really cool to be kept updated on the creation of this drum, and to finally see the video Maksim sent of him playing the finished product before sending it out.These are quality tongue drums that are so fun and easy to learn to jam on, and you can trust Maksim to come through with a very high level of care, craftsmanship, and customer service.

Mitch Cook


It was amazing experience to explore all different scales on the Yudin Workshop site and really tough choice which Pulsar should I order. After a long process of playing with... read more the scale configurator I finally ordered Pulsar in Mystic 11 scale and I'm more than happy. It's a beautiful instrument, communication with Yudin was excellent, you really feel it's custom made for you. Can't recommend enough!

Jakub Řehoř


Maksim Yudin, the inventor of the Pulsar Drum, makes incredible instruments. You can order a completely customized drum, too. He makes each one to order and they are the most... read more well-packaged items I've ever seen when shipped from Poland to the USA. HIGHLY recommended!

E


I would thoroughly recommend the pulsar as an amazing instrument. It has an unusually warm timbre for a steel drum, marking it out amongst its contemporaries. I own 3 makes... read more of steel tongue drum but Maksim's is my favourite and I'm saving up for a 2nd. His customer service is also excellent and I really hope his business continues to grow because it really deserves to.

pegs


Purchased in 2022. Such a beautiful instrument, made with care & passion. The scale editor on the website is amazing! Maksim is responsive to feedback and provided timely... read more updates every step of the way. Shipped quickly to Canada, packaged incredibly well.

simon h

Easy
choice
We have 12 popular sound models in our shop. The Virtual Pulsar is built into each product card, so you can listen to all models without leaving the page.
Something that
others can't
Create your own unique Pulsar with our specially designed sound model editor. Artificial intelligence will analyze your sound model and allow you to add notes automatically while preserving the mood and harmony. Edit a comprehensive list of standard scales, manually add notes, transpose, and much more.
The instrument's body is crafted from structural steel through hydroforming, and the notes are cut by hand. The acrylic coating protects the steel from corrosion and makes caring for the instrument easier.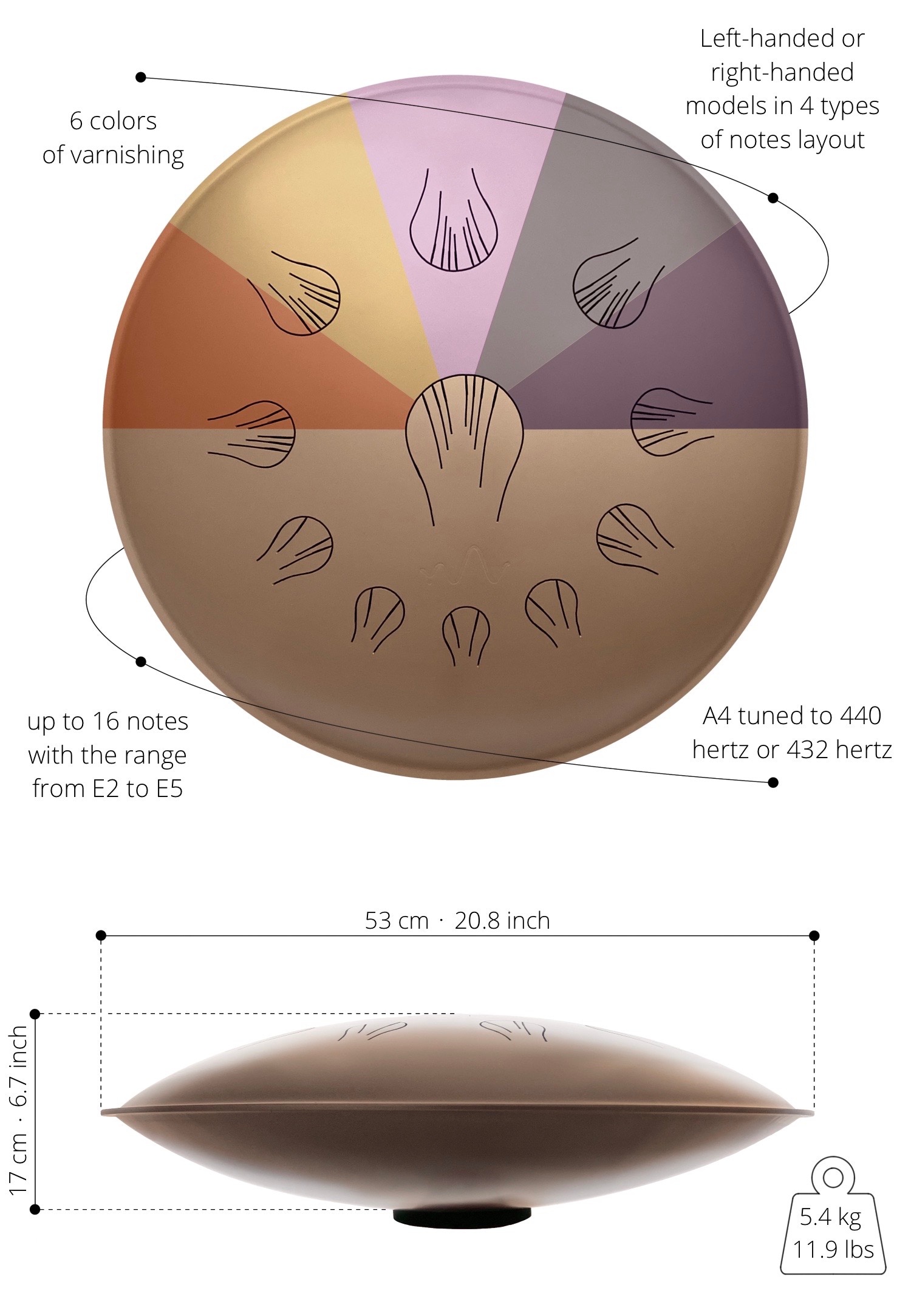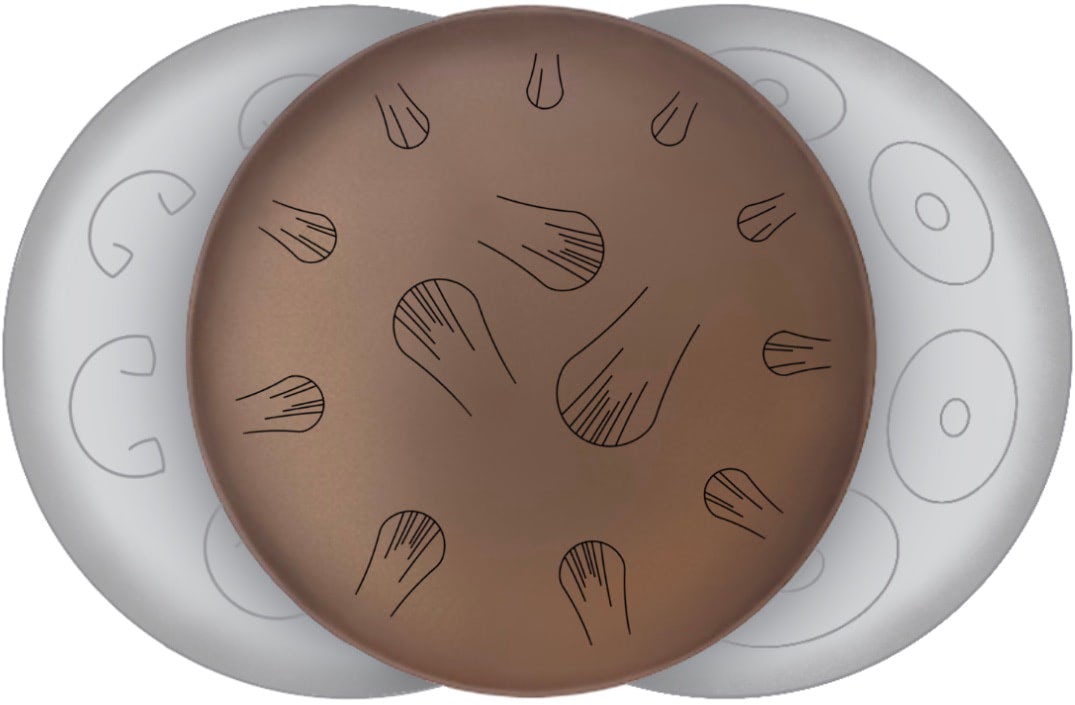 Expand

your sound palette

Write to us, and we will help you find a complementary instrument to the one you already have. Expand the scale range or create an alternate mood instrument in the same key.